It's normal to have tons of questions after your LASIK consultation. For instance, you may be wondering what you need to do to prepare for surgery and what the recovery process will be like.
At ClearView Eyecare in Bellingham, WA, and Northern Washington, we want to make sure you're as comfortable as possible before and after your LASIK procedure. That's why we've put together a list of pre-op and post-op best practices for your LASIK surgery.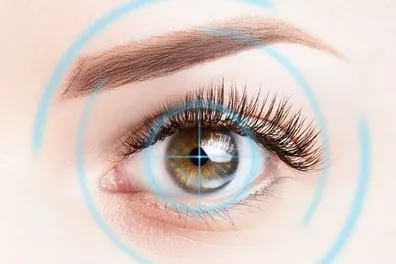 Pre-Op Best Practices
Here are a couple of tips for preparing for your LASIK consultation and surgery:
Drink lots of water: This will help to keep your eyes healthy and hydrated, which is important for the success of the surgery. Drink at least eight glasses of water per day in the week leading up to your surgery.
Avoid makeup and contact lenses: Be sure to remove all makeup, including mascara and eyeliner, before your surgery. If you wear contacts, you'll need to take them out at least two weeks before the procedure. This will give your eyes time to adjust to not wearing them.
Get a good night's sleep: It's important to be well rested before any surgery. Be sure to get at least eight hours of sleep the night before your procedure.
Post-Op Best Practices
After your LASIK surgery, it's important to follow these post-op best practices:
Get adequate rest: Just like it's important to get a good night's sleep before your surgery, it's important to get plenty of rest after the procedure. Your eyes will be healing. You'll need to give them time to recover.
Avoid rubbing your eyes: It may be tempting to rub your eyes after surgery, but this can actually cause damage to your eyes and delay the healing process. If your eyes feel itchy, try using artificial tears to relieve the itchiness.
Wear sunglasses: Sunglasses are important for protecting your eyes from the sun's harmful UV rays. They'll also help to reduce the risk of infection. Be sure to wear them whenever you're outside, even on cloudy days.
Importance of LASIK Consultations
Optometrist LASIK consultations are important for a number of reasons. First, they give you the opportunity to ask questions and get more information about the procedure. Second, they give us a chance to get to know you and your eyes. This is important because we want to make sure that LASIK is the right procedure for you. Third, LASIK consultations give us the chance to explain the pre-op and post-op best practices.
Visit an Optometrist for Professional Eye Care
We hope that these pre-op and post-op best practices will help you to feel more prepared for your upcoming LASIK surgery. If you take these tips to heart, the entire procedure should be a breeze. If all goes well, expect nothing but crystal clear vision.
Contact ClearView Eyecare and schedule a LASIK consultation at our branches in Bellingham, WA, or Northern Washington. We'll be more than happy to support you through the entire operation.